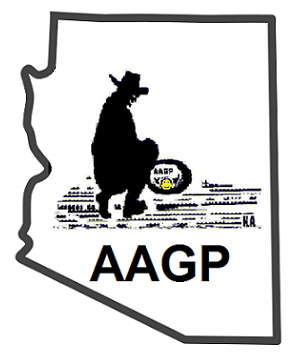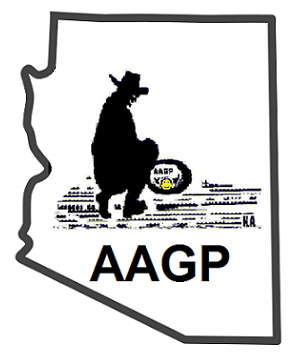 ARIZONA ASSOCIATION OF GOLD PROSPECTORS
COMMON GOLD DIG AND OUTINGS PICTURES
THE AAGP MINING SHACK
THE place for prospectors and miners to buy and sell their used equipment!
Please note that if you wish to offer or solicit equipment here you must include your real name, e-mail address and a verifiable phone number along with a complete description of the equipment you wish to buy or sell and the asking price of all items for sale. Please indicate whether you prefer your e-mail address and/or phone number to be included with your listing. Listings must be sent via e-mail to AzGoldPros@hotmail.com and be able to be used in a "cut & paste" format. Picture ads will also be accepted and the proper rates can be found by clicking on one of the boxes below. This service is currently provided to you for a small charge to help promote this wonderful hobby we all share, GOLD PROSPECTING! All listings are for a 30 day period and then removed unless payment is for a quarterly listing. The AAGP does not necessarily endorse any of the products or services listed for sale and all results from listings are the sole responsibility of the parties involved and not the AAGP.
EQUIPMENT FOR SALE
This Space For Rent
You Can Advertise GOLD Prospecting and GOLD Mining Equipment Here!
150 x 150 pixels
Currently no listings
WANTED TO BUY
Currently no listings
---